On November 30, 2019, Huaige Capital held a CEO Forum and Meeting of Fund Investors in Shanghai under the theme of Cooperation and Development.

Among guests upon invitation were Hu Rixin, deputy director of the issue and listing center of Shanghai Stock Exchange (SSE) and the director of the Office of Service Base for Yangtze River Delta Capital Markets, Zhang Xianmiao, the chair of the board of Shanghai Kindly Enterprise Development Group Co., Ltd. (603987.SH), Wan Lei, the general manager of Guoyuan Innovation Investment Co., Ltd., Liang Dongke, the chair of the board of Shanghai Kindly Medical Instruments Co., Ltd. (01501.HK), Zhang Min, the chair of the board of Hunan Cofoe Medical Technology Development Co., Ltd. , Mao Jimin, the CEO of Shanghai Bestudy Medical Technology Co., Ltd., Kang Xiaoqiang, the chair of the board of Nanjing Leads Biolabs, Ltd., Li Yong'an, the chair of the board of BioSense Suzhou Co., Ltd, Zhang Wei, the chair of the board of Beijing Leto Laboratories Co., Ltd, Chen Yongqi, the chair of the board of Zhuhai Resproly Biopharmaceutical Co.,Ltd., Fei Guoqiang, the chair of the board of Zhongyi Anke Bio-Technology Co., Ltd., Li Yingfu, the chair of the board of Chengdu Hyperway Pharmaceutical Co.,Ltd., Wang Yangang, the chair of the board of Nanjing Tuge Healthcare Co., Ltd., Ji Shaoling, the general manager of Shanghai Jiading Venture Capital Management Co., Ltd., Chen Tianfei, a vice director for institutional investment management of Shanghai Angel Capital Guiding Fund, Shen Hongshan, the director of Deheng Shanghai Law Office, He Guozhu, the vice chair of Jiangsu Association for Medical Device Industry, Wu Yu, the chief medicine analyst of CMB International, Chen Xing, the general manager of China Pharmaceutical Group Xianjin (Shanghai) Medical Instrument Co., Ltd., and Huang Chubin, the general manager of Neptunus Medical Logistics Services (Guangdong) Co., Ltd. In addition, investors of Huaige Capital Fund I, Fund II and Fund III (proposed) and partners of Huaige Capital in various fields were also present in the meeting.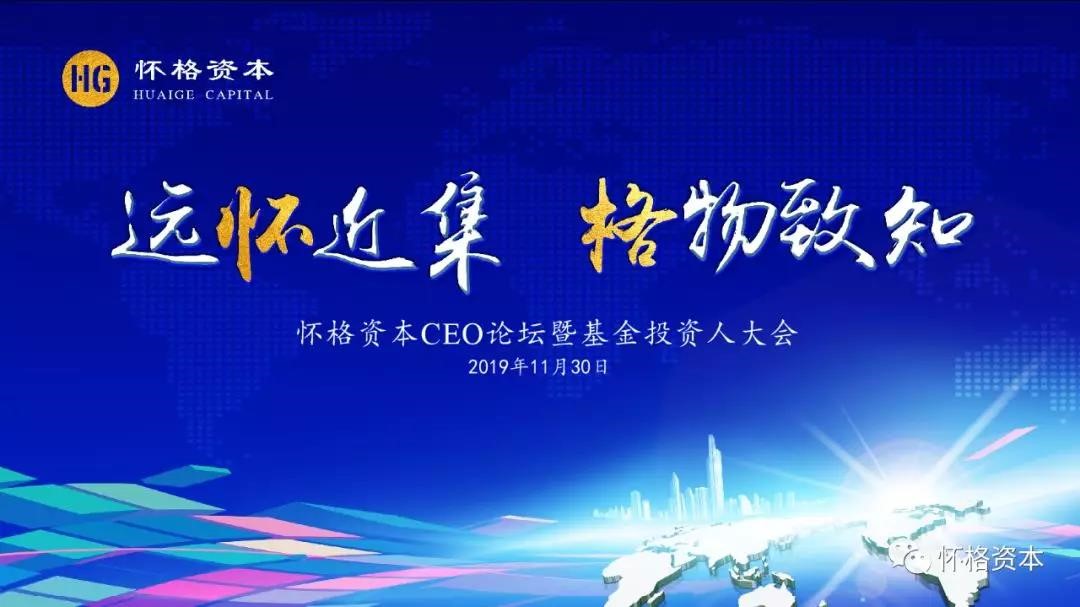 These attendees made in-depth discussions around topics including health sector trends and policies, the outlook of medical devices and biomedicine on STAR Market, Huaige Capital's investment strategies and the development of its portfolio companies.

Wang Kai, the managing partner of Huaige Capital
—Keynote Speech on "Cooperation and Development"
To convey the theme of "Cooperation and Development", Wang Kai delivered an engaging speech around four sections: the history of Huaige Capital, its investment strategies, targets and capabilities, and positioning, and in particular, shared thought-provoking ideas with guests regarding the investment strategies.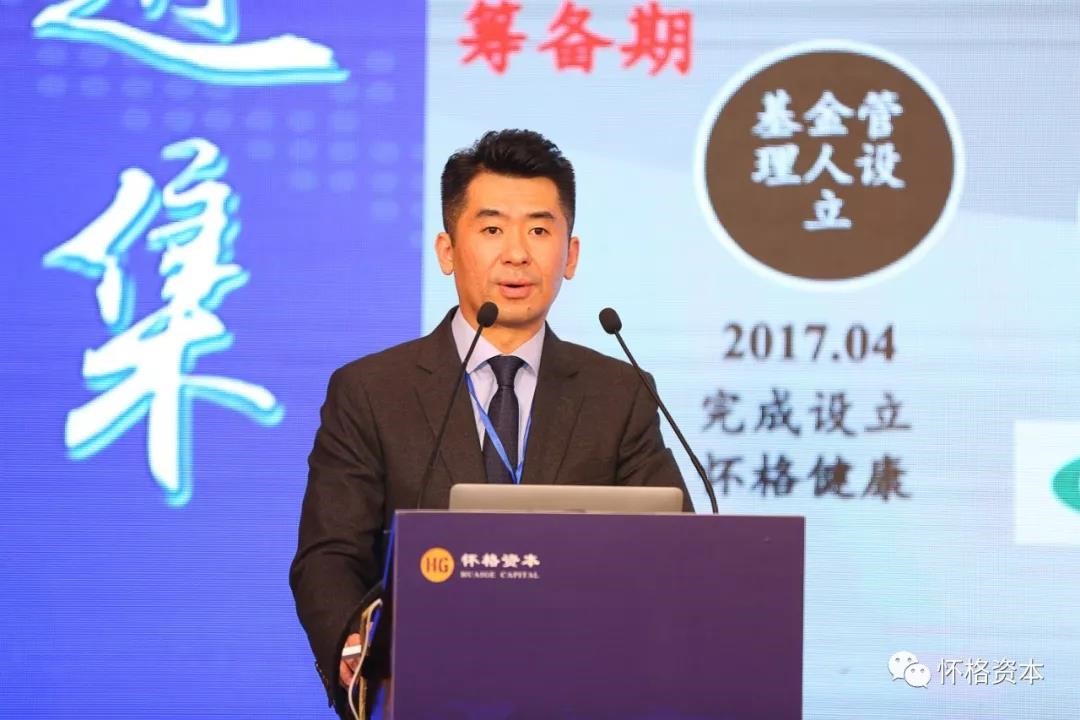 Hu Rixin, the deputy director of issue and listing center of SSE
—Keynote Speech on "Getting Listed on STAR Market of SSE"
Hu Rixin presented an informative speech on "Getting Listed on STAR Market of SSE". In particular, he gave in-depth and detailed interpretation regarding major concerns on how biomedicine companies could get listed on the STAR Market.

Keynote speeches by companies invested by Huaige Capital
Dr. Liang Dongke, the chair of the board of Shanghai Kindly Medical Instruments Co., Ltd. ("Kindly Medical") (1501.HK)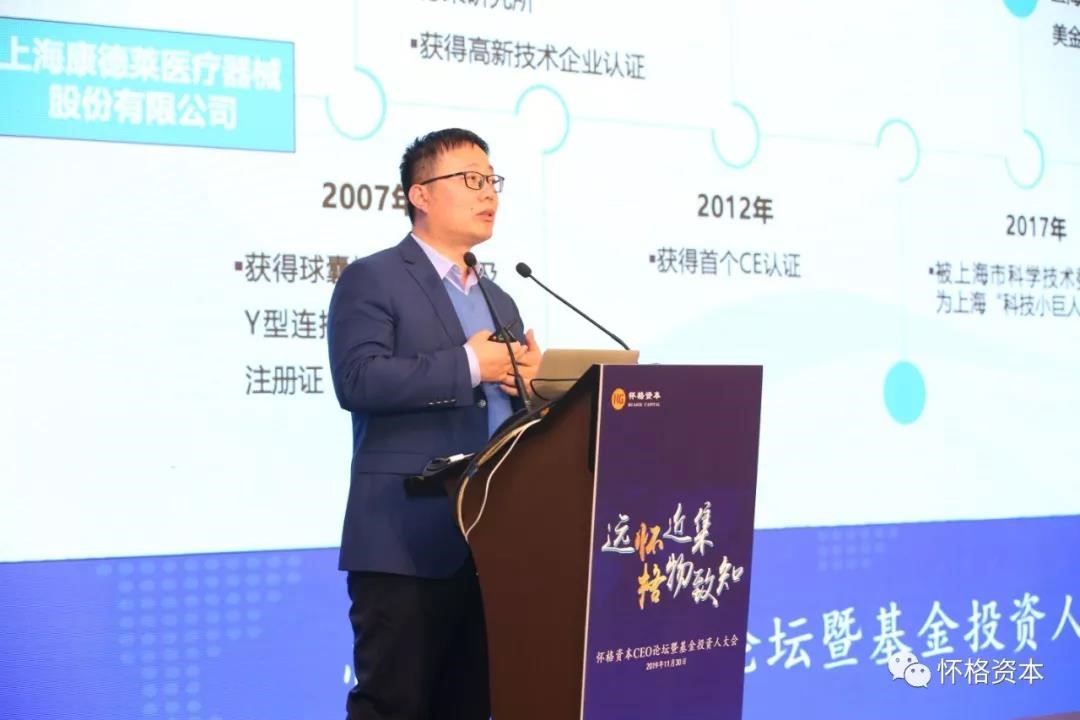 Kindly Medical, a high-tech company founded in 2006, is dedicated to research and development, production and marketing of interventional medical devices. Its primary products are widely used in interventional cardiovascular procedures, in particular, PCI surgeries. On November 8, 2019, it was listed on the mainboard of the Stock Exchange of Hong Kong Ltd. ("SEHK") 
Dr. Liang shared his ideas with guests, focusing on how to create a leading platform for developing, manufacturing and incubating intervention-oriented medical devices in China, and how Kindly Medical achieved the highest IPO over-subscription ratio among medical device companies listed on SEHK for the past two years, 
Mr. Zhang Min, the chair of the board of Cofoe Medical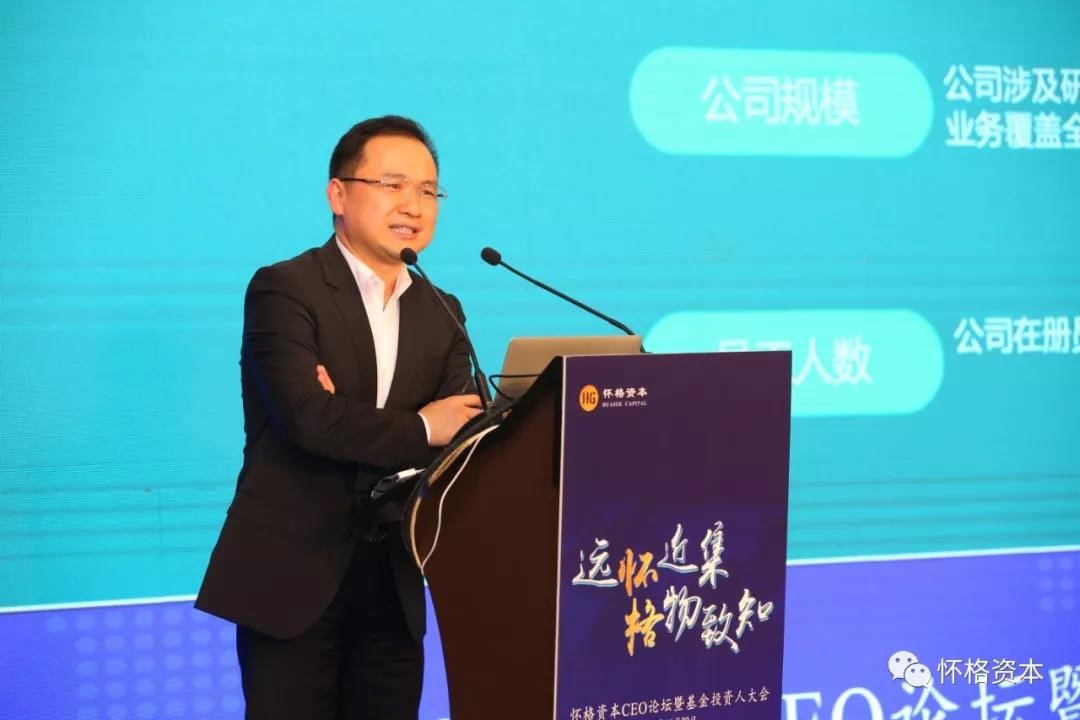 Cofoe Medical was founded in 2001. Via multiple online and offline channels, the company sells products of its own brand "Cofoe", and of other famous brands originated both in China and abroad. Cofoe Medical was among the first to create the one-stop purchase experience for all home use medical devices needed.
Mr. Zhang shared his engaging ideas with guests on how to become a global innovating leader in home use devices through R&D investment, lean production, business development, industrial cluster building, and listing planning.
Mr. Mao Jimin, CEO of Bestudy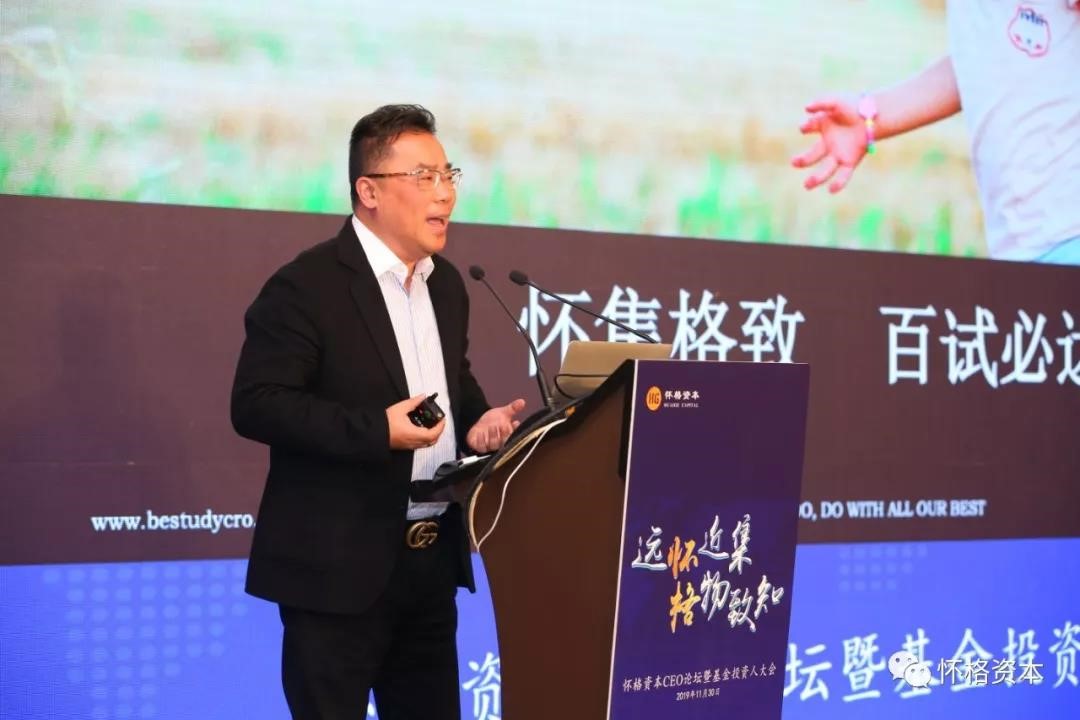 Bestudy is a CRO specialized in providing high-quality professional services related to clinical studies for healthcare companies worldwide, a leading contractor for healthcare R&D services in China, and also a high-tech business.
Mr. Mao analyzed in detail on how leading modules in China in terms of data management and statistics, clinical pharmacology, and independent imaging assessment are developed, and how these modules are managed through AI-supported big data technology in order to deepen the ability of CROs to serve customers for new drug clinical trials.

Panel discussions
The Way out for Drug Development Businesses in China in the New Era
The first roundtable was presided over by Dr. Du Jiangbo, a partner of Huaige capital leading its biomedicine investments. During the discussions, Dr. Kang Xiaoqiang of Leads Biolabs, Dr. Zhang Wei of Leto Laboratories, Dr. Li Yong'an of BioSense, Dr. Chen Yongqi of Resproly, Dr. Li Yingfu of Hyperway, and Mr. Fei Guoqiang of Zhongyi Anke explored deeply on these three topics: first, how we can precisely identify the correct innovation direction and avoid homogeneity in China where drug development targets are highly overlapped ; second, what are the differences between China and its overseas counterparts in drug research and development; and third, what will be the next point of interest in new drug development.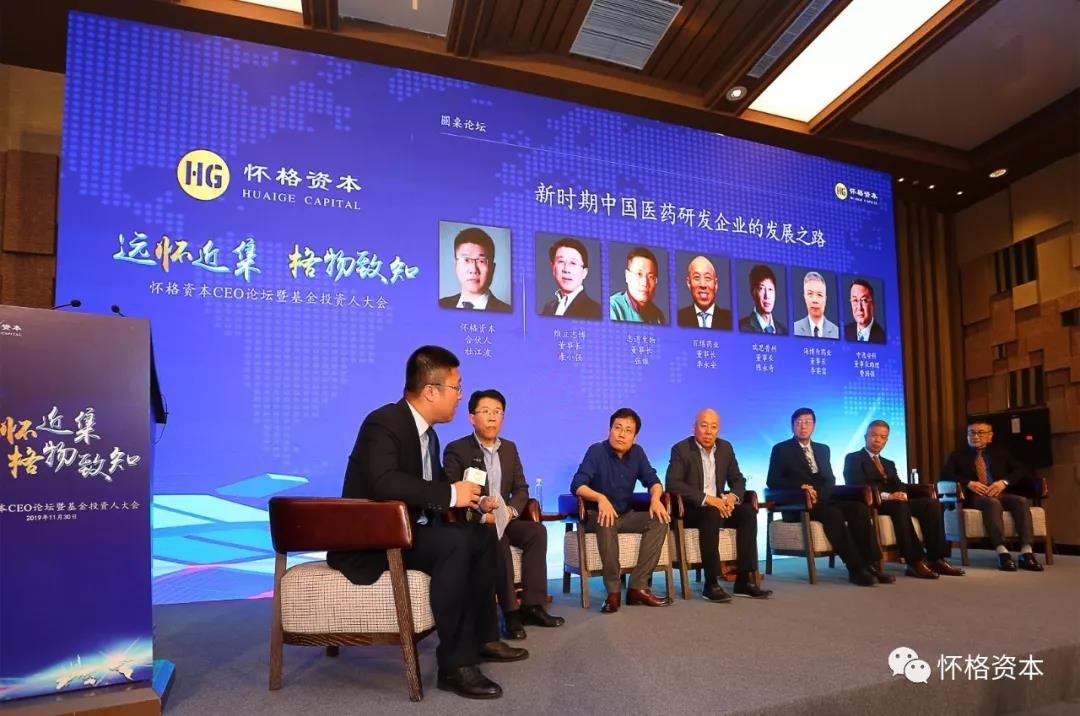 Opportunities for Medical Device Businesses in the Context of Reform
Hosted by Dr. Yang Kun, who is in charge of medical device investments of Huaige Capital, the second roundtable saw fruitful discussions by Ms. Wu Yu of CMB International, Dr. Wang Yangang of Tuge Healthcare, a company specialized in development of endoscopic imaging systems, Mr. He Guozhu, and Mr. Huang Chubin around the following four topics: what are the investment preferences of foreign institutional investors toward local medical devices businesses in China; how can Chinese R&D teams find a way out in segments of medical device industry monopolized by imported products; what are the challenges and opportunities facing businesses in a changing regulatory environment, and what risks and opportunities will medical device businesses encounter given the new trends of the state's procurement policies.
Grow Together, Break Cycle and Create Value
At the third roundtable hosted by Mr. Wang Kai, the possibility for healthcare ventures to "grow together and create value" was probed by Mr. Zhang Xianmiao, Mr. Wang Lei, Mr. Chen Xing, and Mr. Shen Hongshan, from four perspective of a listed company, a direct investing business by securities companies, a medical device distributing company and a law firm.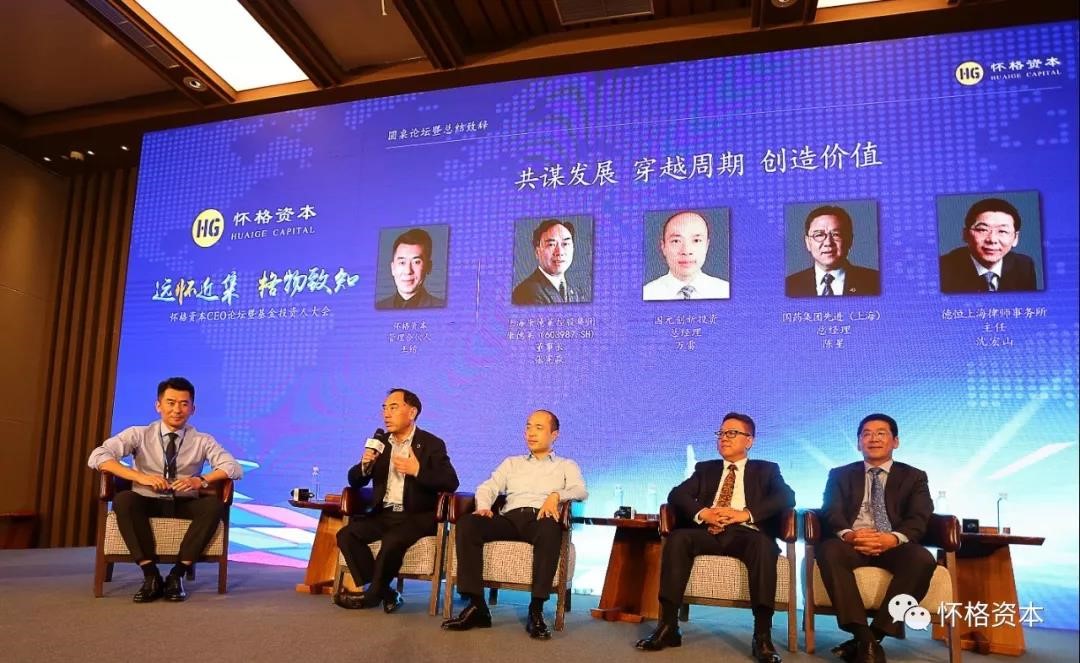 The "Cooperation and Development" Huaige Capital CEO Forum and Meeting of Fund Investors were successfully concluded. Guests shared about strategies toward segments of the healthcare industry and their broad and deep insights into the integration of the industry and capital. The investing strategies and philosophies of Huaige Capital are highly recognized and this experience are highly praised by all attendees. Huaige Capital will remain true to its initial mission by thoroughly developing long-term opportunities in the healthcare sector, to provide its modest contribution to the growth of the healthcare industry in China.