November 8th, 2019, Shanghai Kindly Medical Instruments Co., Ltd. ("KDL Medical" or "company") was successfully listed on Hong Kong Stock Exchange main board (stock code: 1501, stock abbreviation: KDL MEDICAL). KDL Medical issued 40 million new shares in the global offering and was priced at HK$20.80 per share, with total proceeds being HK$832 million. The proceeds will be used to support building of new R&D facilities, product commercialization, and expansion of current distribution network. Based on its excellent business and financial performance, the offering won recognition from both domestic and international investors, with subscription ratio exceeding 267 times.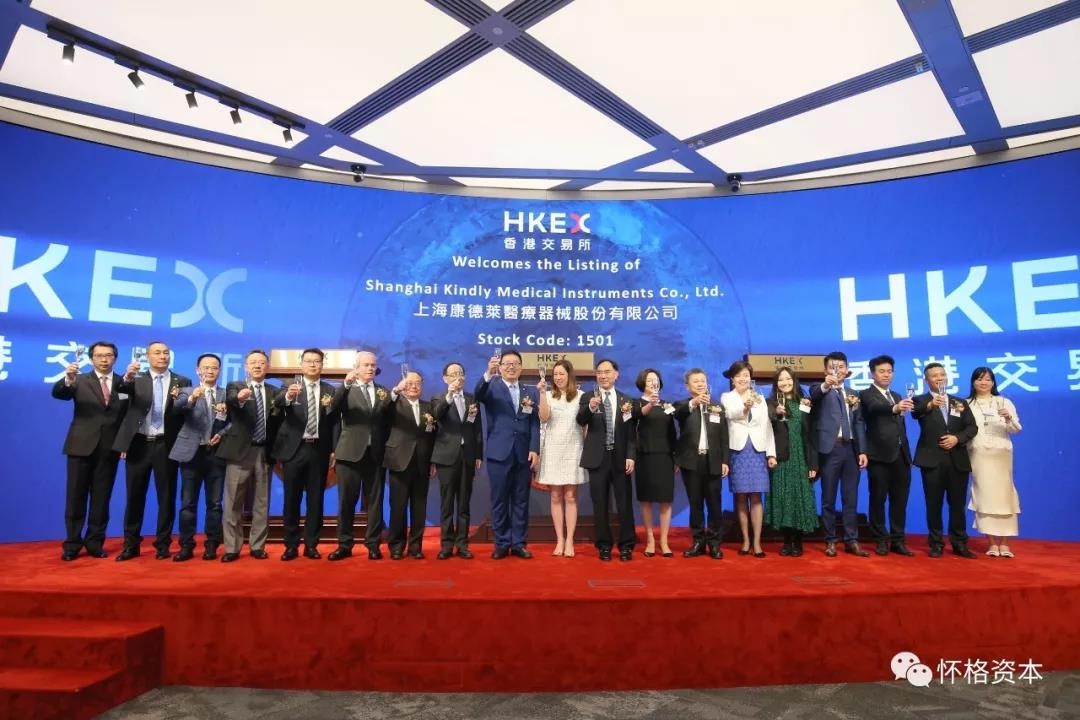 As the financial advisor for the IPO, Huaige Capital assisted KDL Medical in the selection of intermediaries including the sponsor, underwriter, domestic lawyer, overseas lawyer and accountant. Besides, in the underwriting stage, Huaige team attended nearly 150 non-trading road shows with the company's management which greatly helped the company win recognition from several important international investors.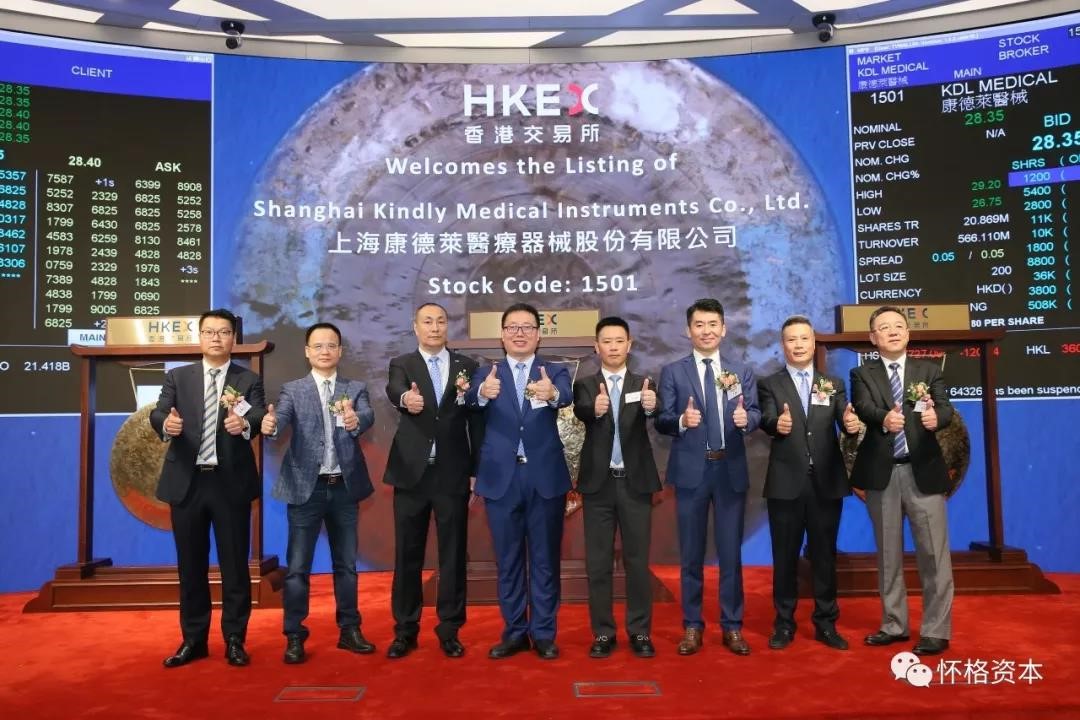 Mr. Wang Kai, Managing Partner of Huaige Capital and Mr. Fang Shengshi, Partner and Investment Director of Huaige Capital attended the listing ceremony and witnessed the listing process.

About KDL Medical
KDL Medical is a leading Chinese cardiovascular interventional device manufacturer. Its major products are primarily used for cardiovascular surgeries, in particular PCI procedures. According to Frost & Sullivan, KDL Medical ranked first in China PCI supporting device market among domestic brands (seventh among all brands with a 3.1% market share). Strong research and development capabilities are critical to its leading position in the cardiovascular interventional device market in China. KDL Medical has begun designing, developing and producing medical devices since its inception, and has developed a comprehensive range of products to meet clinical needs. As of Oct 19, 2019, KDL Medical had 62 registered patents, 75 patents under application and five registered software. In addition, it had obtained 15 NMPA registration certificates for Class III medical devices and 12 Shanghai MPA registration certificates for Class II medical devices. Besides, it had 28 CE approved products and 10 FDA approved products.
Dr. Liang Dongke, founder and chair of the board of KDL Medical has over 12 years of experience in the medical devices industry. Dr. Liang obtained Ph.D. in biomedical engineering from Dalian University of Technology and founded KDL Medical with support from KDL Group. His awards and recognitions include "Shanghai Pioneer in Outstanding Technologies", "Entrepreneur Talents in Technological Innovation", and being selected as one of the scientific and technological innovation leaders in "The Plan for Ten Thousand Talents". Dr. Liang is primarily in charge of the overall management, business, strategic development, and scientific research and development of the company. Under his leadership, KDL Medical has established a strong research and development capability. Current pipeline of KDL Medical covers fields of cardiovascular intervention/implantation, peripheral vascular intervention/implantation, neural intervention and orthopedic intervention.